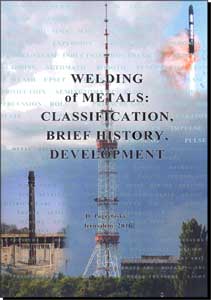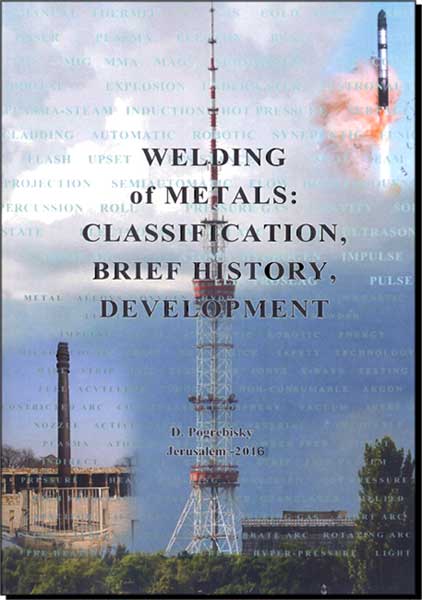 Pogrebisky D. (2016)
Welding of Metals: Classification, Brief History, Development
380 pp., 250 pictures, a dozen of tables, 205 x 290 mm, hard cover, Jerusalem, Israel. ISBN 978-965-572-159-1
---
The book price is $175.
---
In June, 2016 the former staff member of Paton Welding Institute published in Jerusalem a new book «Welding of Metals: Classification, Brief History, Development». It gives a lot of information about metal welding processes, including ones not listed in American and European normative documents which the author tries to match to each other. For the purpose of international harmonization, a preliminary attempt was made to provide a unified classification of about 300 welding methods based on the abbreviations that are similar to ones adopted in the American Welding Society. At the same time the book author tried to create the impartial review of historical metal welding developments against a background of general sciences evolution and progress of adjacent processes. Some comparative, economic and other considerations are given too together with a rich illustrative material and large number of references.
The book may be useful for different welding specialists, industrial engineers, designers of precision metal structures and various electro-mechanical devices as well as for students of relevant specialties.More…
---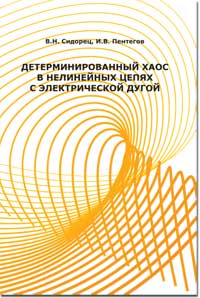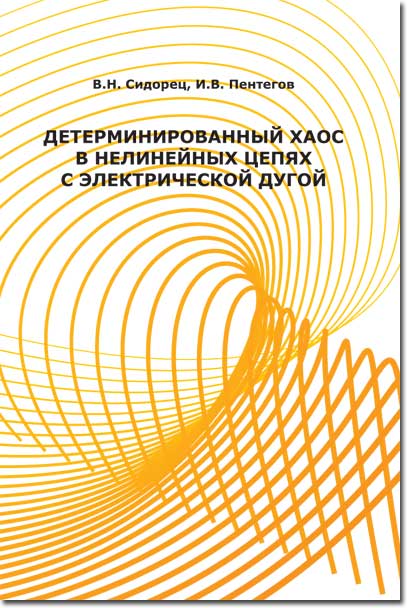 Sydorets V., Pentegov I.
Deterministic Chaos in Nonlinear Circuits with Electric Arc.
Kiev: IAW, 2013. – 272 p.
Hard cover, 165×235 mm. (in Russian)
The monograph is devoted to presenting the results of research of fundamental properties of the electric arc as the nonlinear part of electrical circuits. The revealed regularities and mechanisms of deterministic chaos in these circuits, as well as scenarios of its development have been described. A special attention is paid to the original mathematical methods for investigation of nonlinear dynamical systems. All results have been illustrated.
The monograph is intended for a wide range of professionals in the fields of theoretical electrical engineering and nonlinear dynamic systems. It could be useful to scientists, students and postgraduate students.
ISBN 978-966-96309-0-2More…
---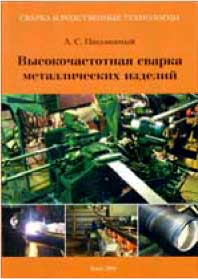 A.S. Pismenniy
Visokochastotnaya svarka metallicheskih izdeliy. –
Kiev: In-t elektrosvarki im. E.O. Patona, 2008. – 178 s. Tverdiy pereplet, 140h200 mm.
Rassmotreni tehnologii visokochastotnoy svarki dlinnomernih metallicheskih izdeliy (trub, profiley), metodi elektricheskogo rascheta induktsionnih sistem i nekotorie smezhnie voprosi, a takzhe sposobi snizheniya urovnya napryazhennosti magnitnogo polya v zone obsluzhivaniya, kontrolya i upravleniya protsessom visokochastotnoy svarki. Materiali izlozheni s raschetom na nauchnih i inzhenerno-tehnicheskih rabotnikov, zhelayushchih dostatochno podrobno oznakomitsya s protsessom visokochastotnoy svarki izdeliy.More…
---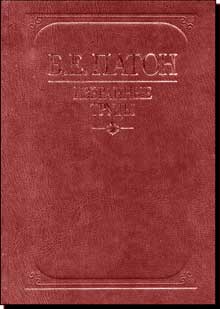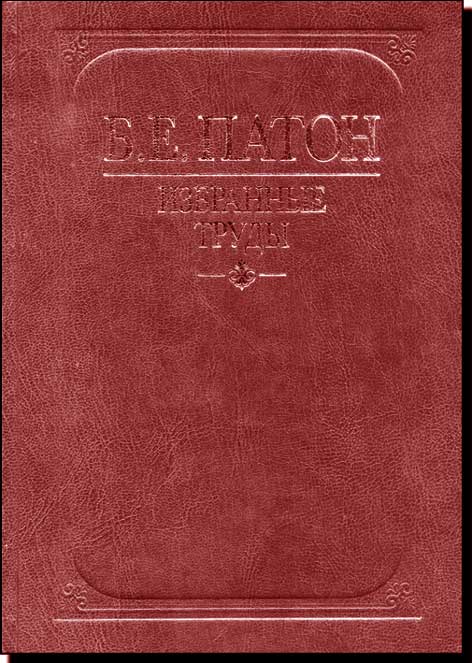 B.E. Paton
Izbrannie trudi. –
Kiev: In-t elektrosvarki im. E.O. Patona, 2008. – 896 s. Tverdiy pereplet, 165h240 mm
Sbornik posvyashchen 90-letiyu so dnya rozhdeniya akademika NAN Ukraini B.E. Patona – vidayushchegosya ukrainskogo uchenogo v oblasti svarki, spetsialnoy elektrometallurgii i materialovedeniya. Sbornik sostoit iz semi razdelov, ohvativayushchih takie napravleniya nauchnoy deyatelnosti B.E. Patona, kak svarka plavleniem, svarka davleniem, metallurgiya dugovoy svarki, spetsialnaya elektrometallurgiya, svarnie konstruktsii, kosmicheskie tehnologii, a takzhe primenenie svarki v meditsine. Kazhdiy razdel vklyuchaet obzor rabot, bibliografiyu i podborku naibolee vazhnih publikatsiy, v kotorih privedeni rezultati rabot, vipolnennih vpervie v mirovoy praktike i vnesshih revolyutsioniziruyushchee vliyanie na razvitie vedushchih otrasley promishlennosti. Dlya nauchnih i inzhenerno-tehnicheskih rabotnikov, prepodavateley, aspirantov i studentov vuzov.More…
---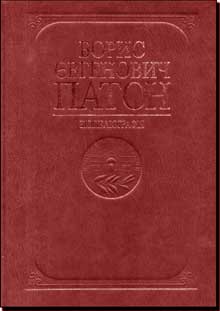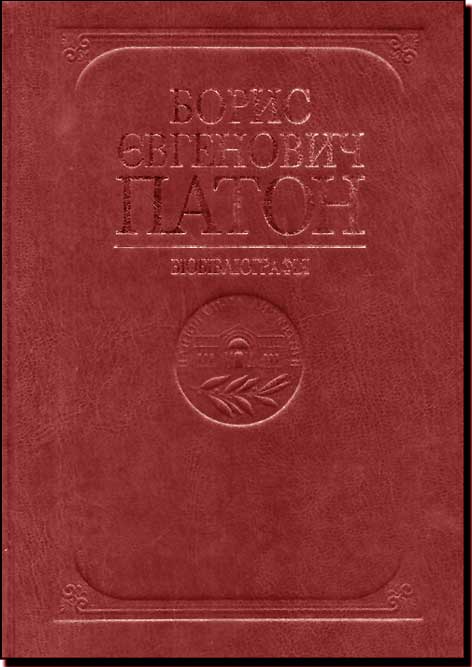 Boris Evgenevich Paton
Biobibliografiya. –
Kiev: In-t elektrosvarki im. E.O. Patona, 2008. – 624 s. Tverdiy pereplet, 165h240 mm.
V knige osveshcheni osnovnie etapi zhizni, nauchnoy, nauchno-organizatsionnoy i obshchestvennoy deyatelnosti vidayushchegosya ukrainskogo uchenogo v oblasti svarki, metallurgii i tehnologii metallov, materialovedeniya, vidayushchegosya obshchestvennogo deyatelya i talantlivogo organizatora nauki, akademika Natsionalnoy akademii nauk Ukraini, Akademii nauk SSSR, Rossiyskoy akademii nauk, professora, zasluzhennogo deyatelya nauki i tehniki USSR, dvazhdi Geroya Sotsialisticheskogo Truda SSSR, Geroya Ukraini, uchastnika Velikoy Otechestvennoy voyni, likvidatora avarii na ChAES Borisa Evgenevicha Patona.
Ukazatel pechatnih rabot znakomit chitatelya s nauchnimi trudami uchenogo.
Dlya nauchnih rabotnikov i vseh, kto interesuetsya istoriey otechestvennoy nauki i tehnologii.
Kniga prekrasno illyustrirovana i soderzhit 285 fotografiy.More…
---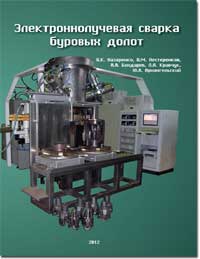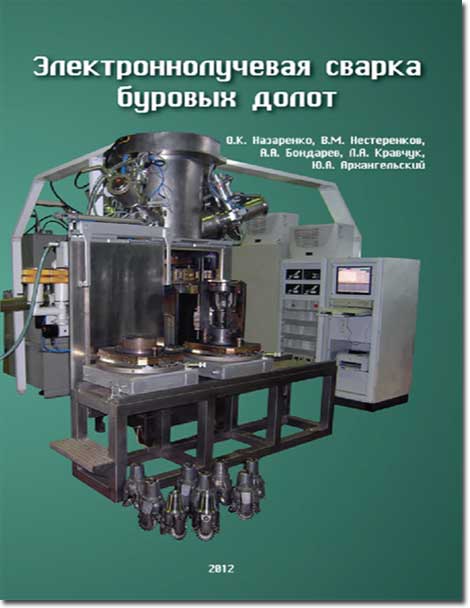 O. K. Nazarenko, V. M. Nesterenkov, A. A. Bondarev, L. A. Kravchuk, Yu. A. Arhangelskiy
Elektronnoluchevaya svarka burovih dolot.
Kiev: IES im. E. O. Patona NAN Ukraini, 2012. — 116 s.
Myagkiy pereplet, 165×235 mm.
Predstavleni rezultati teoreticheskih i eksperimentalnih issledovaniy svarivaemosti visokoprochnih srednelegirovannih staley 14HNZA, 40HN i 14HNZMA, iz kotorih traditsionno izgotavlivayutsya burovie dolota, a takzhe analiza vliyaniya osnovnih parametrov rezhima ELS, tehnologicheskih priemov, razvertki puchka i modifitsiruyushchih vstavok, primenyaemih dlya upravleniya strukturoobrazovaniem, preduprezhdeniya kristallizatsionnogo rastreskivaniya i povisheniya prochnostnih harakteristik svarnih soedineniy…More…
---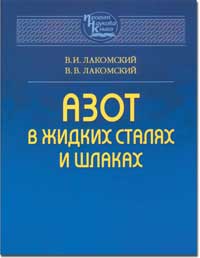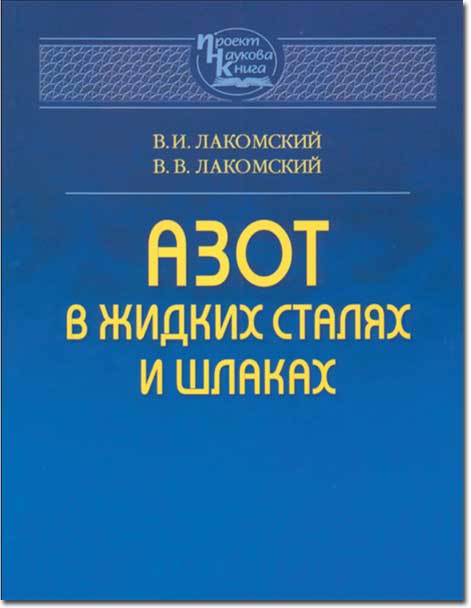 Lakomskiy V. I., Lakomskiy V. V
Azot v zhidkih stalyah i shlakah.
Pod red. akademika B. E. Patona. —  Kiev: Nauk, dumka, 2012. — 142 s.
V monografii privedeni obobshchennie rezultati issledovaniy povedeniya azota v stalyah i shlakah, vipolnennih v osnovnom v Institute elektrosvarki im. E. O. Patona NAN Ukraini. Rassmotreni primeri proizvodstva visokoazotistih staley razlichnogo naznacheniya. Razdeli knigi:
Glava 1. Azot v zhidkom zheleze i zhidkih visokoazotistih stalyah.
Glava 2. Azot v rasplavah metallurgicheskih shlakov.
Glava 3. Sovremennie tehnologicheskie priemi proizvodstva azotsoderzhashchih staley.
---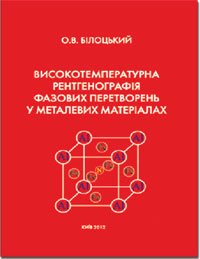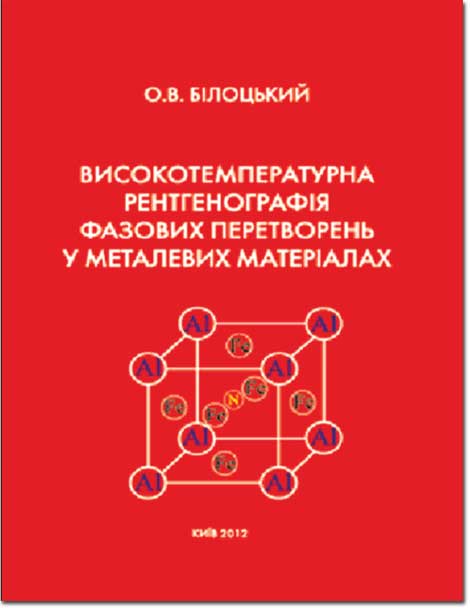 O. V. Bilotskiy
Visokotemperaturna rentgenografiya fazovih peretvoren u metalevih materialah.
Kiev: Mezhdunarodnaya assotsiatsiya «Svarka», 2012. — 224 s.
Tverdiy pereplet, 165×235 mm (ukr. yaz.).
V monografii na osnove sistemnih issledovaniy izlozheni vpervie razrabotannie metodicheskie osnovi i rezultati issledovaniya osobennostey kinetiki fazovih prevrashcheniy v luchah visokotemperaturnoy rentgenografii metallicheskih materialov. Kinematograficheskie s'emki osushchestvleni na originalnih konstruktsiyah rentgenovskogo oborudovaniya. Pokazana dominiruyushchaya rol i znachenie izmeneniy himicheskogo sostava i fizicheskogo sostoyaniya fazovih sostavlyayushchih splavov vo vremya termicheskoy i himiko-termicheskoy obrabotki kak sredstva upravleniya ih strukturoy i svoystvami.
More…
---
UDK 621.791:629.621.791:629.76
(2000) Space: Technologies, Materials Science, Structures. Collection of scientific papers.
Ed. by B.E. Paton.
Kiev: E.O. Paton Electric Welding Institute, NAS of Ukraine,
528 p. and 24 ins.p.
The collection presents the results of investigations based on the data of the experiments conducted in various manned and unmanned space vehicles. A broad range of practical issues are considered related to operation and repair of vehicles in space, construction and mounting of extended large-sized structures, making permanent joints by welding and brazing, application of various coatings by thermal evaporation. Particular attention is given to development of the hardware and instrumentation designed for operation in the severe space environment.
---
"Induktsionniy nagrev dlya svarki i rodstvennih tehnologiy"
A.S.Pismenniy
Kiev: In-t elektrosvarki im. E.O.Patona, 2005. – 140 s. 145h200 mm, myagkiy pereplet.
V knige izlozhena teoriya protsessov, proishodyashchih pri induktsionnom nagreve metallov i v sisteme induktor-nagrevaemoe telo, osveshcheni voprosi, voznikayushchie pri tehnicheskoy realizatsii sistem etogo klassa. Poluchila razvitie teoriya obratnih zadach elektromagnitnogo polya i induktora v prilozhenii k problemam svarki i rodstvennih tehnologiy putem primeneniya impedansnih granichnih usloviy, opredelennih cherez udelnuyu moshchnost ili temperaturu na poverhnosti nagrevaemih tel. Eto pozvolyaet neposredstvenno proektirovat tehnologicheskoe oborudovanie ishodya iz pokazateley tehnologicheskogo protsessa. Izlozheni nekotorie novie metodi postroeniya elektricheskih shem zameshcheniya slozhnih mnogoobmotochnih induktsionnih ustroystv tehnologicheskogo naznacheniya i rascheta ih parametrov.
---